Buteyko Breathing Clinics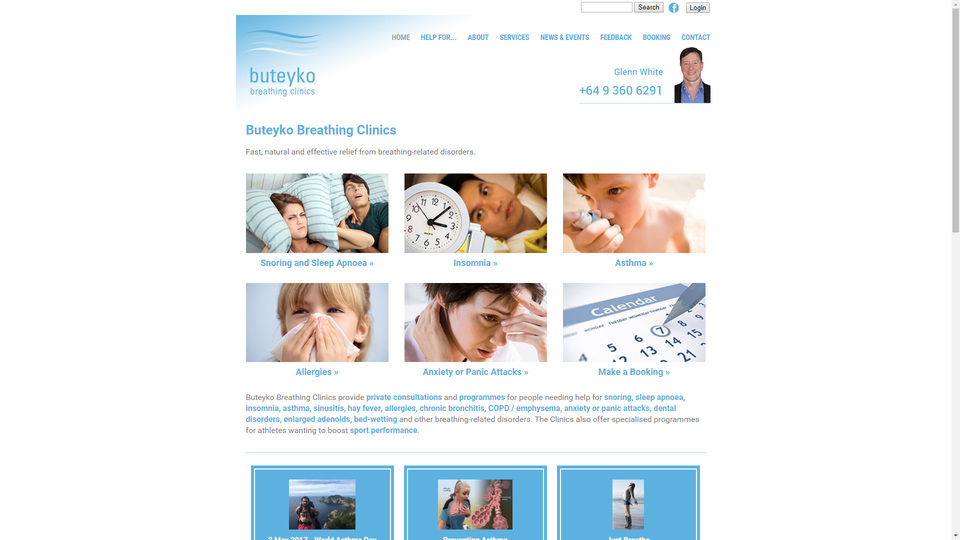 The Buteyko Breathing website was a redesign of the client's existing website to make it more logically organised and easy to update. CMS features used include:
Page templates to organise large amounts of information and enable easy navigation
Extensive client database
Regularly updated News section
E-newsletters based on custom-designed template
Client-only downloads area
"Virginia designed and built my website in 2008. Since that time she has not only maintained the website but also been responsible for designing and sending out newsletters, e-mailouts, and management of client records. Virginia has also designed my business cards, brochures and other promotional material including magazine ads.
Virginia's eye for detail means that all the material is finished to an impeccable standard. I constantly get compliments about the website, newsletter and brochures. Her expertise has been integral to the success of my brand and the work is always done efficiently and often completed ahead of tight deadlines.
Virginia's input has been indispensable to the success of my business." - Glenn White BSc MSc MBIBH