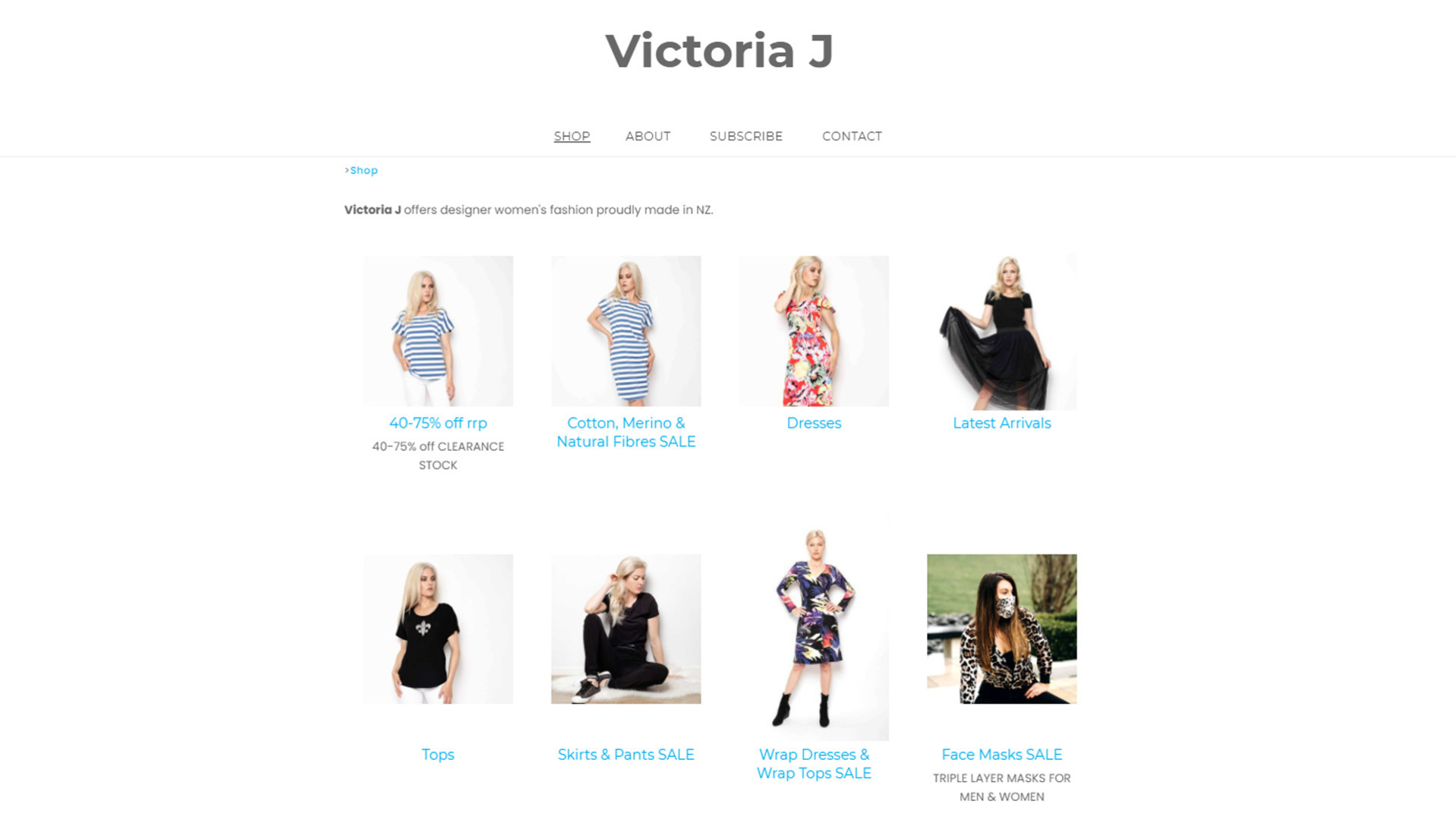 Victoria J set up the site using the free trial feature and then engaged e-compass to professionally design the template to match the business branding. CMS features used include:
Online shop
Client-managed stock and content updates
Loyalty scheme for registered customers
"Virginia Cattell designed the original Victoria J website in 2009. The site required a fresh look and an easy to use menu system to accommodate a constantly evolving collection of photographs and product descriptions. The brief was to create a site that:
a) I could easily update, add photos and new product descriptions to without the intervention of a website designer, in order to reduce my operating costs and
b) provide a site that my clients could easily navigate and purchase from.
Virginia listened to my brief and provided valuable input into the creation of the site. Her warm, efficient, client-focussed manner was a delight to deal with and her responsiveness to requests and changes excellent. Virginia's experience with search engine analysis, site optimisation and support has been invaluable, and has saved me thousands of dollars. She has provided me with excellent customer support.
I can highly recommend Virginia as a website designer to any company." - Victoria Jones