Ivy Studio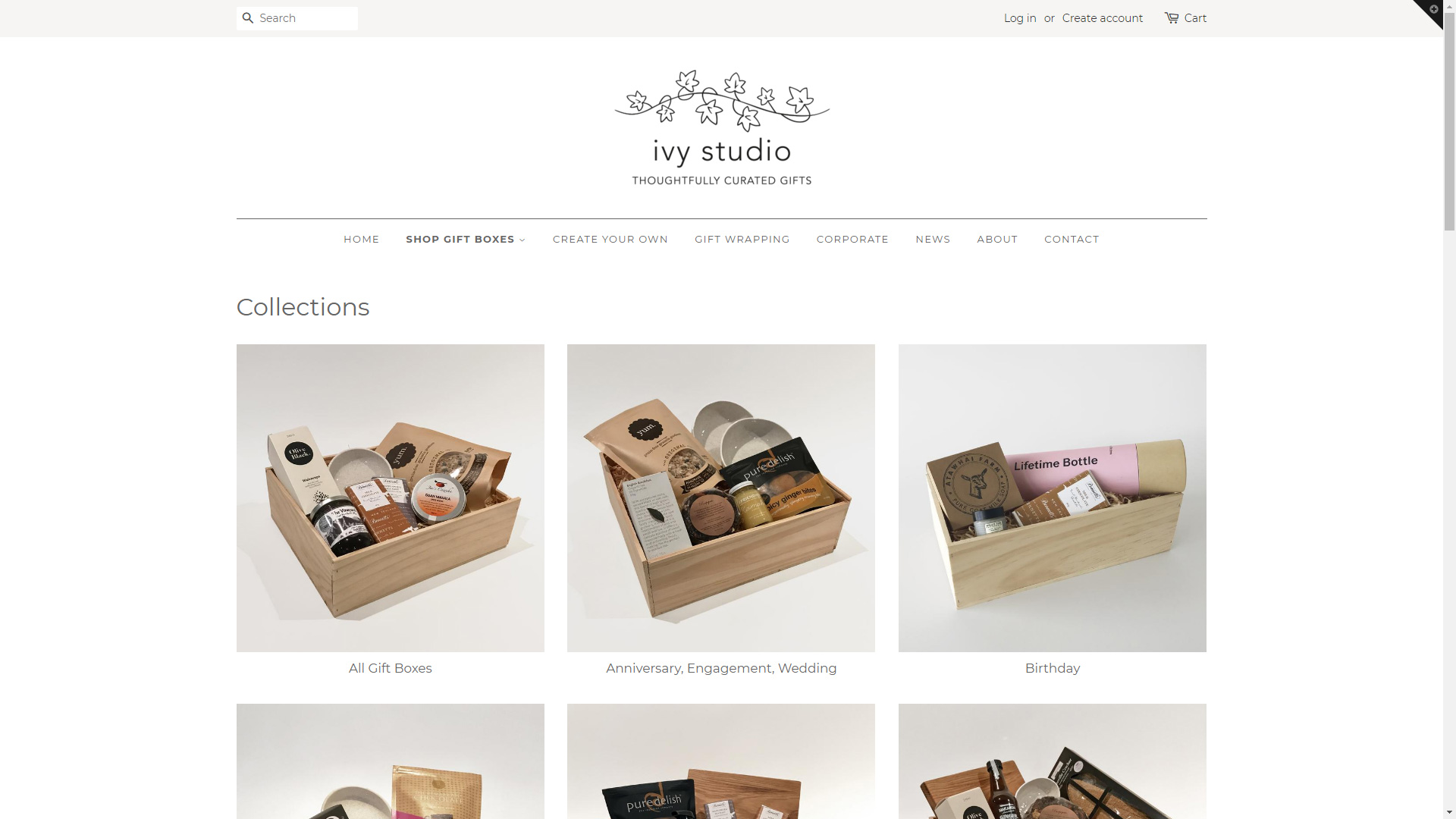 Ivy Studio gift box compilations are a contemporary twist on traditional gift baskets and gift hampers, containing New Zealand hand-made, artisan products.
The online shop was set up using Shopify, customising a theme to match the owner's minimalist palette and branding. Worked with the owner to create images and product descriptions and optimise the shopping categories (collections) for designated search terms and keywords.
Now providing ongoing maintenance services and social media assistance.