Blackrock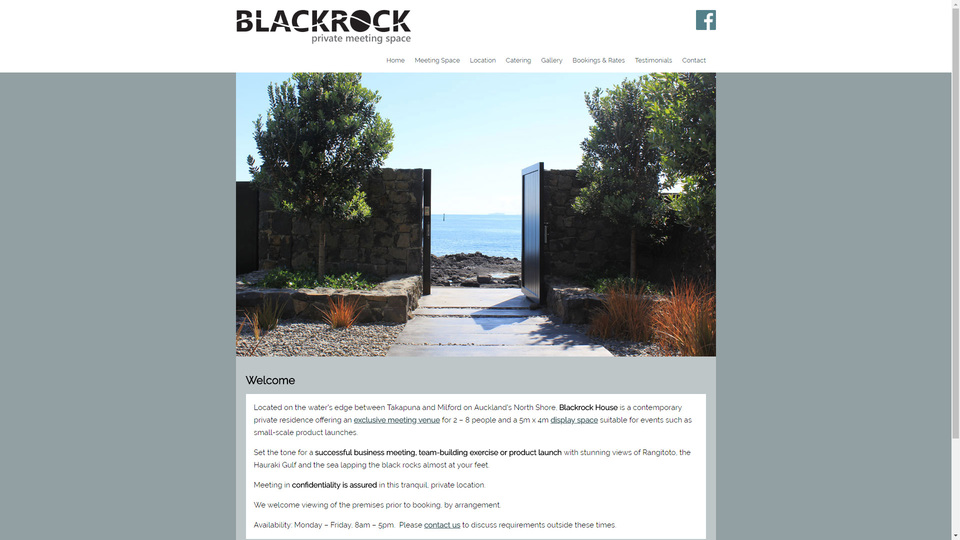 Blackrock is an exclusive meeting space located in a stunning waterfront setting. The custom design and colour scheme reflect the elegant simplicity of the venue and complement the beautiful photography. CMS features include:
Client-specified online booking form
Interactive photo gallery
Mobile site option to view
"Virginia recently designed and built a website for my business that I am absolutely thrilled with. Presenting her with a vague idea of what I had in mind, she promptly designed and built a website that I was delighted with.
Virginia's communication, attention to detail and ability to listen to the client are exemplary. I felt involved with the process throughout as she regularly communicated with me. Additionally, Virginia took care of domain registration, web hosting and search engine optimisation.
I highly recommend Virginia to guide you through your business online." - Susan Lyons